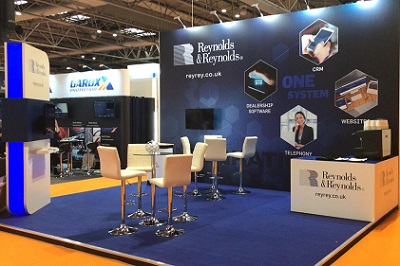 Each year we attend the Automotive Management LIVE exhibition and talk to many dealers throughout the event. It's a great opportunity for dealers to see our new enhancements to current solutions, talk to our product experts and get a sneak peek at some of the new stuff.

The event, held at the NEC in Birmingham attracted more than 750 visitors for a day of automotive sector insights, exhibits of new technology and services, and networking opportunities.
After months of preparation, the day arrived when all the hard work and dedication from the Reynolds' team paid off. Armed with a new look and feel to the stand, a barista service and positioned at the front of the hall, we were ready to meet dealers attending the event to promote the Reynolds' vision and enhanced product portfolio.

We captured interest by taking dealers through the customer journey; demonstrating how parts of the Retail Management System (RMS) platform complement and enhance each other, and showing how the whole solution is much greater than the sum of its parts from multiple suppliers. Visitors to the stand were impressed that our retailing solutions work seamlessly together across departments within the dealership, which is critical to a dealer's success in both, minimising costs and transforming the customer experience.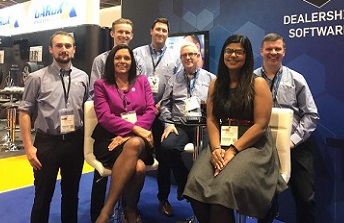 We received great interest at the event and discussed with many dealers how Reynolds could positively impact their dealerships. This included sharing the POWER of one, one system for the entire dealership built with a range of solutions to help dealers deliver better results.

The Reynolds' team delivered on the idea that the customer experience is now the new competitive battleground for dealerships. "It was great to attract so many dealers and see the sales team in full force, beaming with pride and passion for both the company and our products," said Adele Feeney, Managing Director, Reynolds - UK Automotive.

Adele Feeney concluded: "We have exhibited at all the AM LIVE shows and I have to say, it gets better each year. Not only with increased footfall but a much bigger hall with many more exhibitors and quality leads, which all contributed to its success. We will definitely be back next year".